War! Caption Contest
Okay, it's a little early, but I have a picture for tomorrow's War! Picture of the Day entry...and I have no explanation for it. Is it symbolic of how the BlogWar will end? Did Ethel lose a bet? You tell me what this is: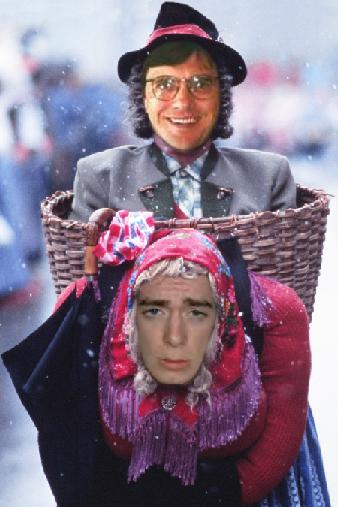 ***Update: You have until midnight central time to get your entry in.
Posted by Jennifer at September 18, 2003 06:27 PM