It's Like Christmas and My Birthday
I have recently come into possession of lots of old Larson-side family pictures. Yay!
(All may be clicked to enlarge.)
My handsome Grandpa L., who joined the Navy in WWII: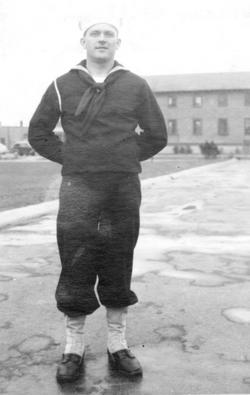 My great-grandmother and great-grandfather: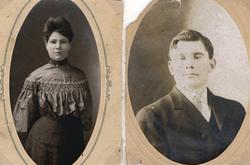 Another of my great-grandmother, looking patriot and wearing a stylish hat: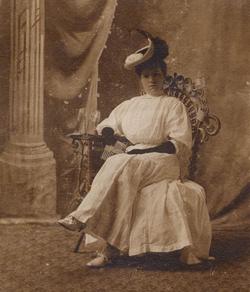 My Grandma L. had her photo albums scanned and indexed before she died. Smart lady.
Posted by Jennifer at April 16, 2005 07:41 PM