*Lovely Day
It's been awhile since I paid Madison County a visit, and I heard they rebuilt the Cedar Bridge, so I drove down there to inspect things.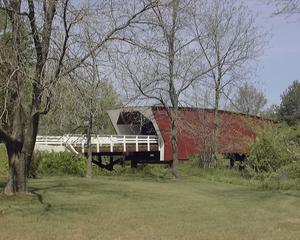 (click for ginormous size)
Yep, looks the same. The Cedar is the only one you can drive through (and you could drive through it before it was rebuilt, too). The rest of the bridges are now closed to vehicle traffic.
They also have warning signs that they are being electronically monitored, which is a sad state of affairs, but necessary these days.
As long as I was in the area, I took a drive to see the Hogback Bridge...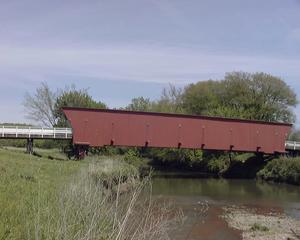 It's my favorite bridge, because I think it's in such a pretty area.
And that was my day. I took other pics, which I'll eventually post to my yahoo albums. Maybe.
Posted by Jennifer at May 10, 2005 05:02 PM