*View From the Top
Winterset, Iowa has a beautiful city park. At the end of a long and winding semblance of a road, you are rewarded with this: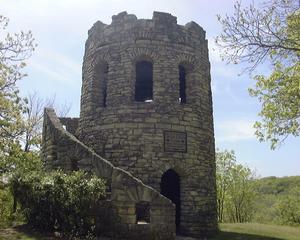 (click for full-size if you wish)
The plaque above the entrance tells you this tower was "Erected in memory of Caleb and Ruth Clark, pioneer settlers of Madison County". You can climb the stairs to the second level, where you see a very steep ladder/staircase that can take you to the top.
If you go to the top, you are rewarded with this: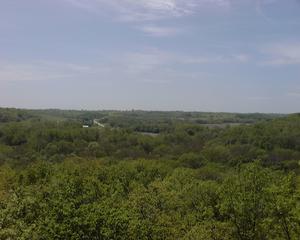 (click for full-size if you wish)
(Note to D: Not a potato in sight.)

Posted by Jennifer at May 12, 2005 01:45 PM